Updated 12/16/03


The Kitties and I received these lovely gifts from friends. To visit their site, just click on their gift.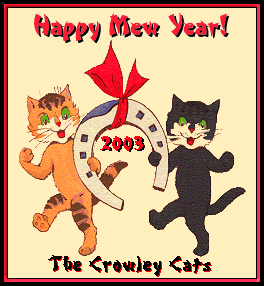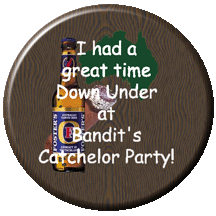 For some reason, the link on the button won't work,
so copy this and paste into your web brower:
http://home.earthlink.net/~biggiefries/CatchelorPartee/catchelorpartee.html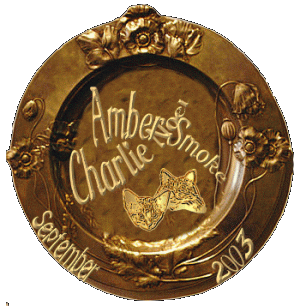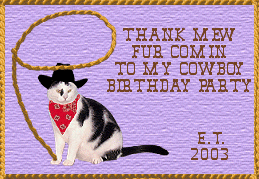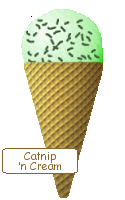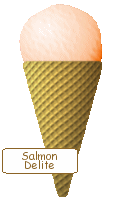 Yummie! E.T. makes great ice cream cones!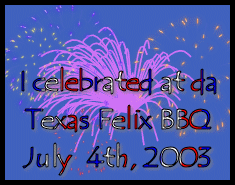 We got this at E.T.'s 4th of July Party.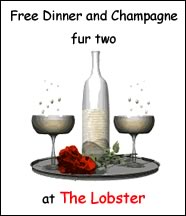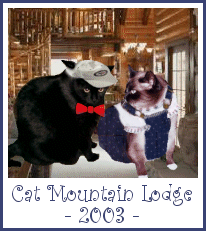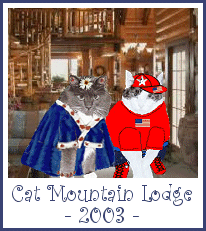 Click Here to see our Halloween gifts.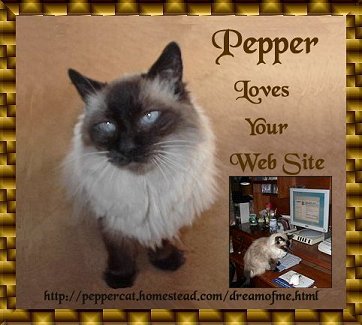 Thank you, Pepper!




Here are the Thanksgiving greetings we received from friends. Clicking on the card will take you to that kitty's site.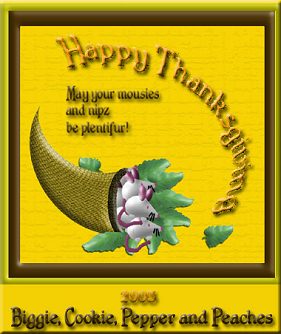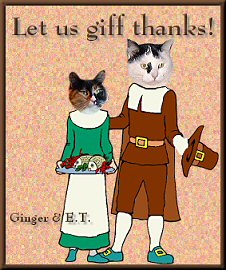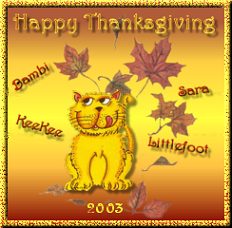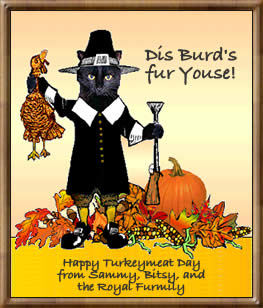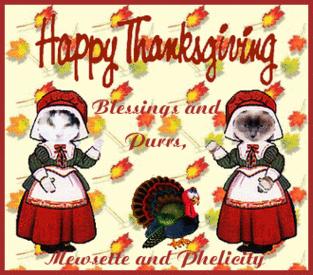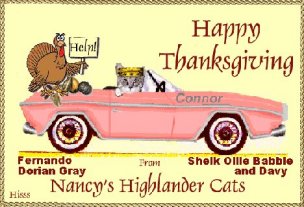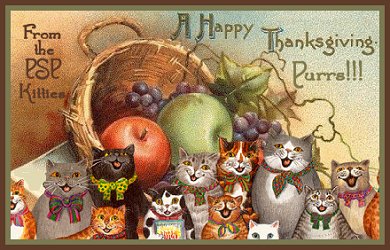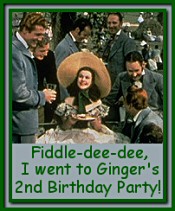 We had such a good time at Ginger's birthday party,
even though we were late.








Please click here to see our beautiful Christmas gifts.









[Gifts - 2002] [Gifts - 2001 and 2000]




The contents of this site are copyrightę 2003, Jackie Edwards/Jacqlee (The Cat Lady). All Rights Reserved.