Last Update 12/2/02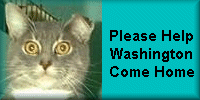 This page is being done due to my emotional response to a free publication I picked up at my vet's office while buying a 25 pound of cat food that will last me approximately three weeks (many rescuers go through that much food in a day!) Muttmatchers Messenger is a "Companion Animals for Adoption" publication, an affiliate of the Humane Animal Rescue Team, Inc., a non-profit corporation. I received the Western Washington Edition.

The purpose of this publication is to provide a resource for rescue organizations, foster caregivers and individuals to show pictures and information on the animals they have been caring for and are now ready for adoption. Readers may sponsor space in the paper for the rescuers to place their adoption ads. This paper is full of rescued ferals, semi-ferals, injured and abused cats, strays like my Sam, and abandoned cats like my sweet Delli.

After looking at each picture and reading each story, I had tears streaming down my face. I knew I had to raise my voice again in defense of the millions of animals that are waiting for someone to give them the loving home that they deserve. These wonderful animals have had some hard times and yet they have a tremendous capacity to forgive and give unconditional love in return for any loving care they receive. Some of the pets up for adoption have never been out of a cage. All of these beautiful animals are being sheltered in just one part of Washington state. Thinking of all the animals in the rest of this country that are needing homes completely overwhelms me.

If only people would realize how important it is to spay or neuter their pets! A very large percentage of this agony could be prevented.

I'm going to list for you some of the reasons why the animals in this one issue are being held in shelters:


Toby - Owner has health problems
Pamela and Ginger - Owner died
Callie - Abandoned
Nellie - Found alone on a country road
Bonita and Nena - Found starving in Mexico and brought them here
Miss Kitty returned to Hooterville on her own after being gone for 9 years!
Mark - Owner went to a nursing home
2 yr old cat - Found with a broken ankle
Elliot - Found almost dead in a dumpster as a kitten
Pooka - Two broken back legs
Julius - Abused by children
Pepper - Dumped at the shelter door
Jewel - Brought in with her kittens, who of course, were adopted first
Dudley and Roxanne - Thrown out of a moving vehicle
Petunia - Living amongst businesses in downtown area
Sam - Found roaming the streets
Bibi - Owners got a more playful kitten so they didn't want her anymore
Matilda - Owners moved and left her locked in the bathroom
Mochie - Removed from a dangerous situation
Wyley - Found in the woods
Ursula - Abandoned in a divorce
Midnite - Abandoned in a farming area
Brenner and Nanette - Owner moved and left them behind
Hope - Found wandering
Melanie - Thrown out of a car
Amber - Found with a flea collar imbedded in her neck and under her leg
Tuffie - Found in a cemetary
Shasta - Left in a garage when owners moved
Felicia and Patty-Cakes - Found with littermates and mom under a vacant house
Merlin - Surrendered to shelter because his owner was moving
Cajun and her baby Creole - Left in a box at the dump
Oliver - Has spent his entire life in a cage at the shelter
Josephine - Tortured by children
Phoebe - Intercepted on her way to the pound
Cordelia - Came from a feral colony, but now very friendly
Leo - Found in a huge blackberry bush scared to death
Inkie - Dropped off at a farm
Seth - Left in a box by a dumpster
Suzie - Tossed away in a feral colony at 4-5 weeks old
Jade - Owner's boyfriend made her get rid of Jade.
Poppy and Patches - Owner moved to a "No pets apartment."
April - Living in the woods
Springfield - Found barely able to walk
In addition to advertising and picturing animals available for adoption, Muttmatchers Messenger maintains an emergency medical fund, "The April Fund," for pets with special needs. The current recipient of medical care through the April Fund is a Golden Retriever mix puppy who was found in the woods by a hunter. He had been shot in the head and the bullet exited through the lower neck, shattering one jaw bone completely. He has had one surgery already, but will need extensive reconstructive surgery.

Your tax deductible contributions may be sent to:


Muttmatchers Messenger
c/o The April Fund
PO Box 1165
Enumclaw, WA 98022

The rescuers who care for these animals do not get paid or reimbursed for expenses. No-Kill shelters need to place their animals so they can rescue and house more. Anyone who feeds or rescues ferals and strays needs your help. Every shelter needs help. Every foster caregiver needs help. Monetary donations are always appreciated, but donations of food, blankets, towels, becoming a foster home, transporting animals from the shelter to the foster home - so many things that you can do to help out. I hope that you will find inspiration and ways that you can help throughout my website.
---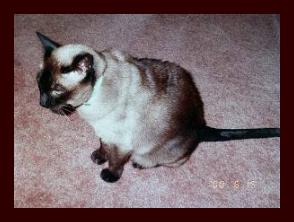 This is Cassie Cat. My sister adopted her from a shelter in Portland, Oregon many years ago. She has a very gentle, sweet spirit and does a lot of talking.

Cassie wouldn't be alive today if my sister hadn't decided to visit the shelter that day. See more pictures of Cassie at Rescued Cats I Know and Love .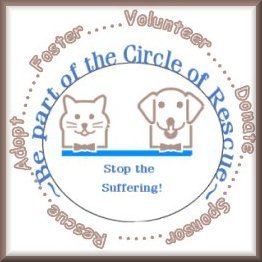 If you have a website and would like to join with others who are helping inform of ways that we can all help rescued and stray animals receive needed medical care, regular meals, and eventually go to a loving home, please join our Be Part of the Circle of Rescue! Netring. This ring is also to help further awareness of ways in which everyone can support shelters, caregivers and rescuers. We do hope you will join us.
---

Do you knit or crochet?

Visit the Hugs for Homeless Animals Snuggles Project to see a great way to donate your handmade blankies for homeless animals.

---

Hooterville Safehaus is a no-kill shelter for homeless cats and dogs in Bothell, WA. Hooterville also operates an adoption referral service. Their website provides descriptions of currently available animals, connections to other useful Web sites, and Hooterville's newsletter. Several of the cats I listed above have been rescued and cared for by the volunteers at this marvelous organization.

Donations to the Magoo Medical Relief Fund , maintained by Hooterville, are used to provide special-needs animals with the advanced medical treatments, surgeries, or medications they need to cure or comfortably manage their conditions and improve the quality of their lives. Visit today and read about Annie, the dear cat who was found with both rear legs and both hips broken. Somehow, Annie kept her four kittens alive for at least three weeks before they were found and taken to Hooterville! Please give so that more animals like Annie can receive the medical care they deserve.

Located in Arlington, WA, Purrfect Pals No-Kill Cat Shelter is fully staffed by volunteers and depends on donations for their heart-warming work. You may sponsor a special needs cat through them also. I am sponsoring a feral cat through them in memory of White Cat , the feral cat I failed to rescue. I hope to have a picture of my sponsored feral soon.

The Humane Society for Seattle/King County is a not-for-profit animal welfare organization dedicated to creating a responsible and humane community. Their mission is:

To end pet overpopulation
To care for, protect, and find quality homes for homeless and neglected animals
To provide educational programs and community services for the mutual benefit of animals and people




The PetShelter Network is a fast-growing, on-line network of hundreds of animal shelters and rescue organizations nationwide dedicated to helping homeless companion animals find new homes. Using the full power of the World Wide Web, The PetShelter Network promotes shelter animal adoptions and strives to reunite lost and found animals with their owners.
---
The Everett Animal Shelter must be mentioned here. This is the local animal shelter in my city and I'm very proud of the good results they have in placing homeless and abandoned companion animals in homes. The volunteer workers care deeply about the animals in their care and work hard at maintaining a clean and loving environment. They are very active in educating the public about the importance of spaying/neutering and responsibility. Many kind people volunteer their time and services to the city shelters, and for them, I am grateful.
---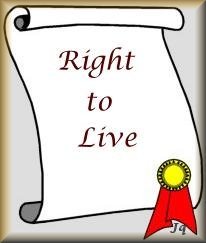 Please make certain that your pet's life won't end when yours does. The RIGHT TO LIVE DECLARATION is a document that clearly identifies a pet owner's specific wish for their pets should an owner suffer illness, disablement or death.

To order the Declaration, send a $12.50 donation to: Muttmatchers Messenger at PO Box 1165, Enumclaw, WA 98022. Or call 360-825-0741.
E-mail: dparker@TX3.net

You will receive four copies of the Declaration - one each for your veterinarian, doctor, family and executor, along with legal guidelines.
---
---
SITE MENU
Background courtesy of CatStuff Graphics and More
The contents of this site are copyrightę 2000-2006, Jackie Edwards/Jacqlee (The Cat Lady). All Rights Reserved.