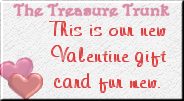 When mew order a gift, mew can also receive dis luffly card wif mewrown purrsonal messige!
We accept: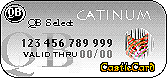 Happy Shopping!
---
Valentine Gifts


Heart Chocolates

Candy Jar

Cookie

Rose Boquet

Rose and Pearls

Bottles and Tray

Peach Blossom Fragrance

Powder, Lotion and Soap

Gurl'z Dance Shoes with Corsage

Tom'z Dance Shoes with Cumberbund and Tie

Cell Phone and Organizer

Top Hat and Tie

Gent's Jewelry Case

Pocket Watch

Gold Cufflinks

Onyx Cufflink and Stud Set
Shop Main Entrance
Site Menu



The contents of this site are copyrightę 2005, Jackie Edwards/Jacqlee (The Cat Lady). All Rights Reserved.