Izzy's first formal!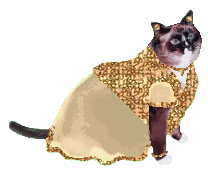 Sam with his luffly winkwink, the beauteous Spike, ready for a party.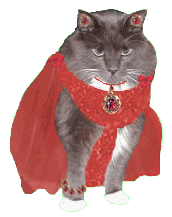 Izzy ready for almost anything.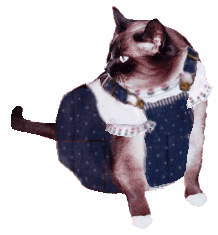 The girls in their jammies for Freya's Slumber Party.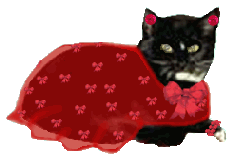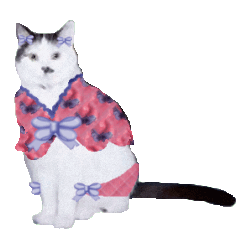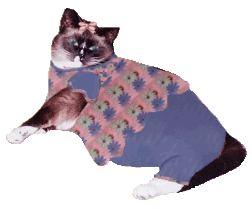 Delli's first dress and she wasn't too happy about it!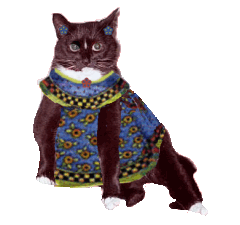 Izzy is ready to go shopping now!


You are seeing the lovely Leslie Anne in the gown she wore while attending Buddha Gill and Angel's wedwinking. Sam was her escort.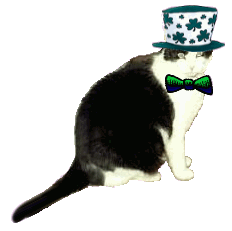 The Kitties all love summer! The girls can lounge around in their bikinis and Sam gets to play baseball!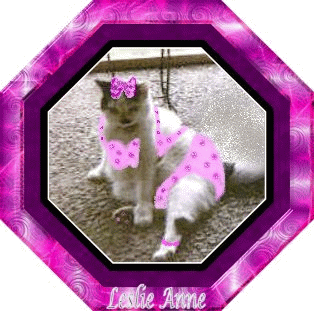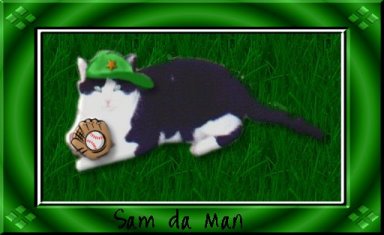 The kitties would love to show you their Halloween costumes!
To see the kitties all dressed in their holiday finery,
see our Christmas 2001 page.

The contents of this site are copyrightę 2000-2003, Jackie Edwards/Jacqlee (The Cat Lady). All Rights Reserved.