Last Update 11/3/03

~Help Save Our Animals~






If you are looking at this page, you are probably concerned about our animals and have wanted to do something to save them from extinction. Here you will find several websites that point the way to saving all of God's creatures ~ not only from extinction, but from being put down due to not having a place to feed or care for animals that were used for man's entertainment and are just getting elderly and not viewed as useful anymore.



I believe that God gave us his wonderful creatures to enrich our lives and that we need to do everything possible to care for them. I hope you will find something here that will inspire you to join the fight.
"So God created...every living creature....And God saw
that it was good."
Genesis 1:21



"It is time that we accept our responsibility
as privileged thinking, speaking beings --
and give appropriate honor
to the animals in our midst."

~God, Bless the Animals~
A nondenominational prayer ministry
based in Independence, Missouri.
(Animals of all faiths are welcome!)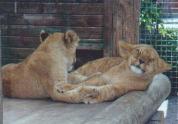 One of the high points of my life was the opportunity to touch these darling lion cubs in Paradise Valley Springs, Rotorua, New Zealand. These cubs already had a zoo somewhere in the world that will welcome them when they are grown. The lions are not allowed to breed until there is a place for the cub to go to and call home. Paradise Springs Valley is dedicated to the welfare and preservation of lions. These lions are treated with respect and love in an effort to save the species.



"The worst sin towards our fellow creatures is not to hate them, but to be indifferent to them. That's the essence of inhumanity."
- George Bernard Shaw (1856 - 1950)


Please read A Letter to the Human Race by Jim Willis, © 2001.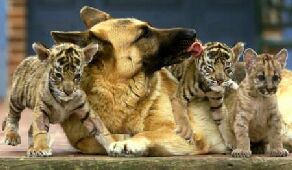 A German Shepherd dog known as 'Pepper' sits with two endangered Bengal Tiger cubs and a Cougar cub at the home of Veterinary Surgeon Rob Zammit in the outer Sydney suburb of Windsor April 2, 2001. Zammit took the orphaned cubs into his care after their mothers rejected them as a result of recent heavy rains scaring them into focusing on their own survival. Zammit's dog then stepped in to help them with supervising their cleaning and toilet training. REUTERS/David Gray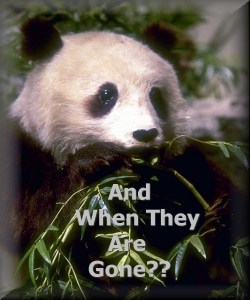 Click to view the Panda Cam at The San Diego Zoo.



The late author and humanitarian, Cleveland Amory, founded The Fund for Animals in 1967. He served without pay until his death in 1998. Cleveland wrote three delightful books about his beloved cat, Polar Bear: The Cat Who Came for Christmas, The Cat and the Curmudgeon, and The Best Cat Ever. The Fund for Animals is doing marvelous things for all kinds of animals and is a great resource for information on all animals worldwide. Their motto, "We speak for those who can't" says it all. Their main focus is animal protection and humane education. If you want to know what ballot measures your state has on its agenda, you can find out here.



___________________



This MSNBC web site allows you to look up endangered species by state.



Have you ever wanted to write a letter about an issue revolving around animal welfare or animal rights, but didn't quite know how to go about it? An easy way to find a good letter and also where to send it can be found at Artemis Kitties Online ~ Letters. This is an excellent source for letters involving animal advocacy.





Another great source for sample letters to write and petitions to sign regarding animal rights and welfare is The Animal Spirit. This amazing site is devoted entirely to the love and preservation of our animals: house cats, feral cats, spay/neuter, adoption, stopping animal abuse, animal welfare education, and saving our wildlife, to mention a few topics which are covered in depth. This site is constantly updated, so visit often!

___________________



Want to write a 'Letter to the Editor?" Follow this link:

It contains a state-by-state list of letter-to-the-editor e-mail addresses for U.S. newspapers.



Click this banner to join the race to save the Rain Forest. When you click through, you can make a donation that is paid for by the sponsors at Care2. This is not only a great cause, it is also a very fun site! Spend some time there and see what I mean.




The Race for the Big Cats is part of the Care2 site. Again, just by clicking on this banner, you can make a donation to help in the fight to save our big cats from extinction. It only takes a few seconds of your time to help save our tigers, jaguars and snow leopards.





Tiger Haven has given sanctuary to several species of Great Cats. All the animals here have been rescued from horrible conditions and are given medical care, the food they need and even hands-on loving care. For only $50 you can adopt a Great Cat for one year. When the year is up, you can either continue the adoption of your special cat, or adopt another cat who needs your help. Visit Tiger Haven and click on "Adopt A Great Cat".



In just the past fifty years, our planet has lost three subspecies - the Bali, Javan and Caspian tigers to extinction.

Today, the South China tiger is on the verge of extinction and the Bengal, Siberian, Sumatran and Indochinese tigers are racing towards extinction at 90 miles per hour.
The Kerry's Tribute To Tigers SiteRing

This site owned by
Jacqlee The Cat Lady

Dr. Dolittle has rescued literally hundreds of animals that were mistreated, abused, starving, injured, homeless, sick, and even deformed. Dr. Dolittle is another rescuer who provides medical care, food and love to the many, many animals of all kinds who are fortunate to live at Dr. Dolittle's Zoo. Visit this beautiful site today.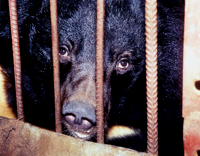 Have you heard about the "bile bears" in China? What these Moon Bears endure so that bile can be extracted from their gallbladders daily is sickening. There are thousands and thousands of these beautiful bears being tortured. Through the efforts of people all over the world - signing petitions, faxing the Chinese government - 500 bears have been rescued and are receiving medical care to remove the bile tubes and help in their recovery. They are also receiving therapy to build their withered muscles and get them into good condition. Visit the Animals Asia Foundation by clicking on the banner below. Here you can read about the China Bear Rescue and even download cute screensavers of bears in recovery or view video clips.
For the latest story of the China Bear Rescue, you can click onto the Follow the Rescue page for a recent update.



Join Ring
Skip Previous
Previous
Next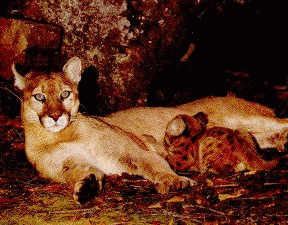 This Love Them, Don't Wear Them Ring
is owned by Jacqlee The Cat Lady
Skip Next Next 5 Sites Random Site List Sites




I Am A Proud Member Of:



Phenomenal Women Of The Web


The contents of this site are copyright© 2000-2003, Jackie Edwards/Jacqlee (The Cat Lady). All Rights Reserved.