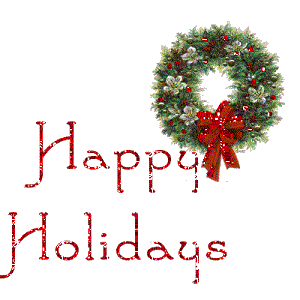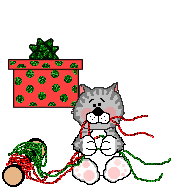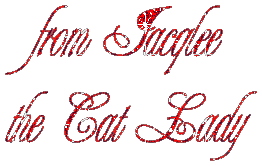 The Kitties and I hope all of you will have a wonderful Christmas and a prosperous New Year, full of joy, good health, and laughter.

Our Christmas Pages
The Kitties' Christmas Page

Gifts from our friends

Christmas Fun Stuff

More Christmas Fun Stuff

The Kitties' Comics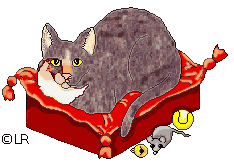 In appreciation and gratitude, we are showcasing the amazing work of the talented Lucy Rand throughout our Christmas pages this year. We have been admirers of hers for about four years now and are constantly wondering what she will come up with next. We are always amazed and delighted when we find her latest creation! Visit Lucy and see what we mean, if you don't know already.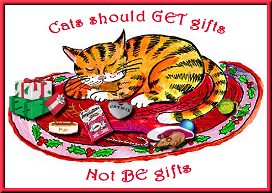 If you would like to display this graphic on your website, go to our Care Banners page to download it. Perhaps you will find another care banner there that you would like also.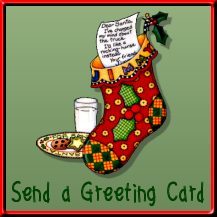 The kitties worked hard getting their Christmas cards ready for you. Click the button above and see if there isn't a card there you would like to send to a friend.









Tubes by Jane






The contents of this site are copyright© 2000-2003, Jackie Edwards/Jacqlee (The Cat Lady). All Rights Reserved.